Morning y'all! How are you this fine Monday morning? I am doing good my littleman got sick on Sunday afternoon but my mama is here visiting again and I am so thrilled. Plus can I just say I have the smallest baby we have ever had in this family. We took him for his two month check up and he is way smaller then his brothers were at that age. He's all of 12 lbs 13 oz and is 23 inches long. Let's just say my other kids bordered on the 15-20 lb range at that age. My babies like to eat what can I say. As we all know Littleman is all head. No wonder my mom calls him the tank. Well y'all have you ever had kids that look like little clones of one another? No, yes, maybe you yourself were a little clone. Who knew that ones babies could all look the same. Until now all my babies looked way different from one another. Like are you sure those kids are mine different. But my two littles are quite the same it seems or so everyone tells us. I thought it might be fun to see if you can tell me who is who. So, if your feeling a little lucky hazard a guess as to which one is which. There is no prize or anything I just thought I would see what y'all think.
Picture A Picture B
One of these babies is Littleman and one is Baby Gman
2.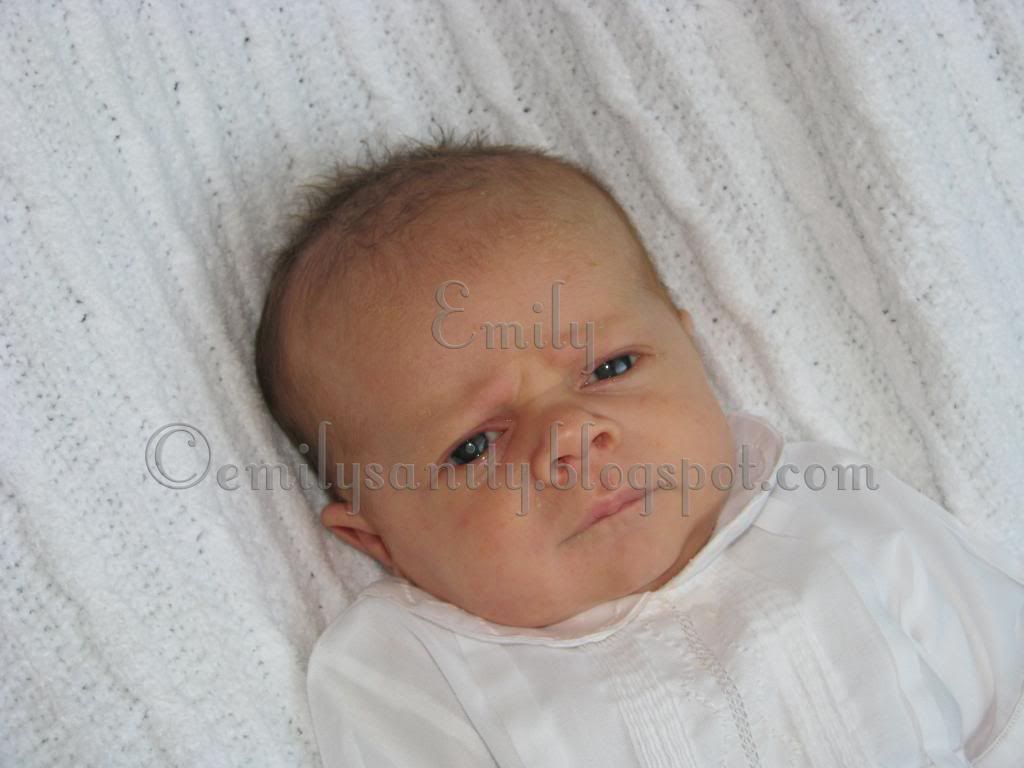 Photo A
Photo B
These are also baby Gman and Littleman
There ya have it y'all feel free to comment and tell me who you think is who in each set. In the first set my hubs and I were totally blown away at how close they look even the same outfit. I promise I totally didn't do that on purpose. Have a great one y'all. I'm off to take care of my sick Littleman. He seems to be doing better today. Hope y'all are healthy.