It's the Random things in the life that often times make you smile or laugh or roll your eyes. Growing up as a kid my dad use to spout off all these random facts about things. Actually I'm pretty sure that he still does. It's like he just knows all these random weird things about well everything. I swear it's both hilarious and eye rolling worth. That's why when my husband decided to look up what the french words on our clock mean I got a good laugh out of all of it.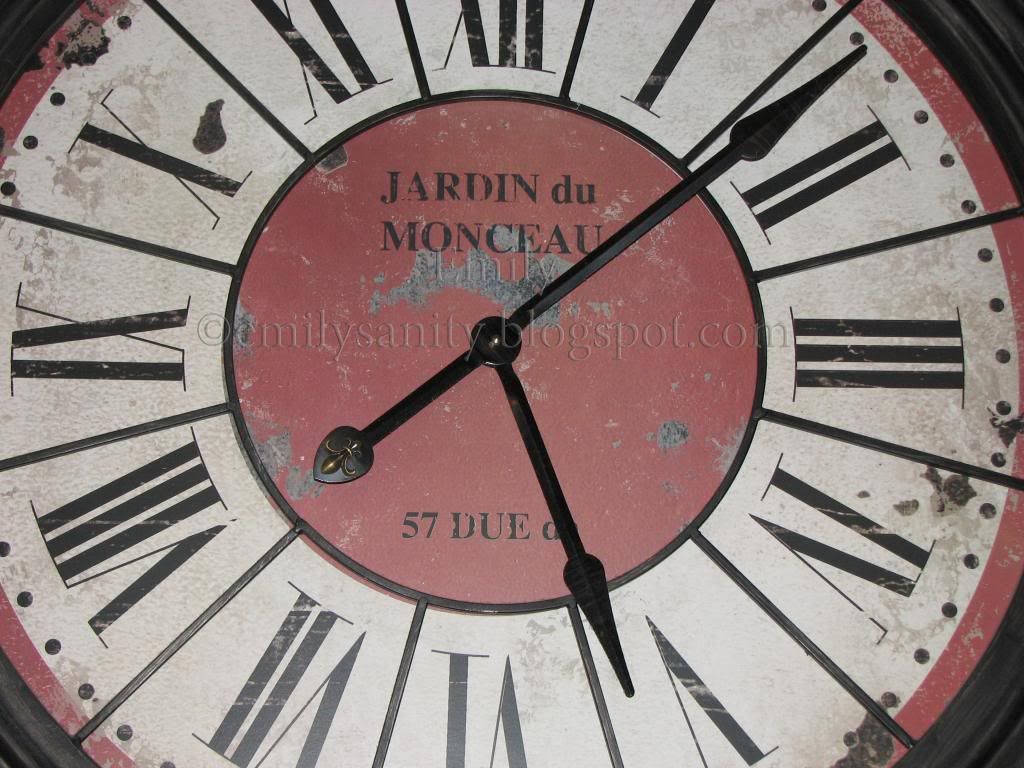 You'll probably get a good laugh out of this too or wonder why on earth someone put this saying on a clock but Jardin du Monceau means at least from what we could find it means...
Well when I did a bit more investigating thinking that this was a rather odd thing to put on a clock I came across some pictures of a park in France. So, it may actually be a park and there were other pictures of clocks with this same phrase in them so it may also be a clock company. Interesting isn't it the random things you may have around your house that mean something. These are pretty fun shabby chic clocks. Ours I bought from the hubs Aunt M. She's awesome at finding really cool clocks and other vintage type decor. Seriously we had been looking for so long and when she said she was having a garage sale and probably selling this awesome clock I couldn't pass it up. So, whether it's a clock company, a park, or a garden heap it's still an awesome looking piece of decor. Have a great day and go share something random with the world. I'm sure it will make someone else smile.