Morning y'all! Wow am I behind already this morning. Oh such is the life of a mom with an infant who's getting his teeth. Don't get me started I may never stop it's been a little rough around these parts lately. Plus he's learning to crawl so when he falls or spreads out flat he gets super mad. Yikes! Temper Temper child! Anyway enough about that I wanted to share a fun thank you gift with y'all. You see Lincolns speech therapy journey with ECI ( Early Childhood Intervention) has ended. He's aged out of the program and we said goodbye to both his speech therapist on Monday. Littleman was alright with it. I'm not sure that he even understood that they wont be coming back but they have been so great with him. So, we wanted a fun way to say thank you to them both. Here's what I came up with. A fun bucket full of useful yet fun girly things for these great ladies who have given my Little man his voice.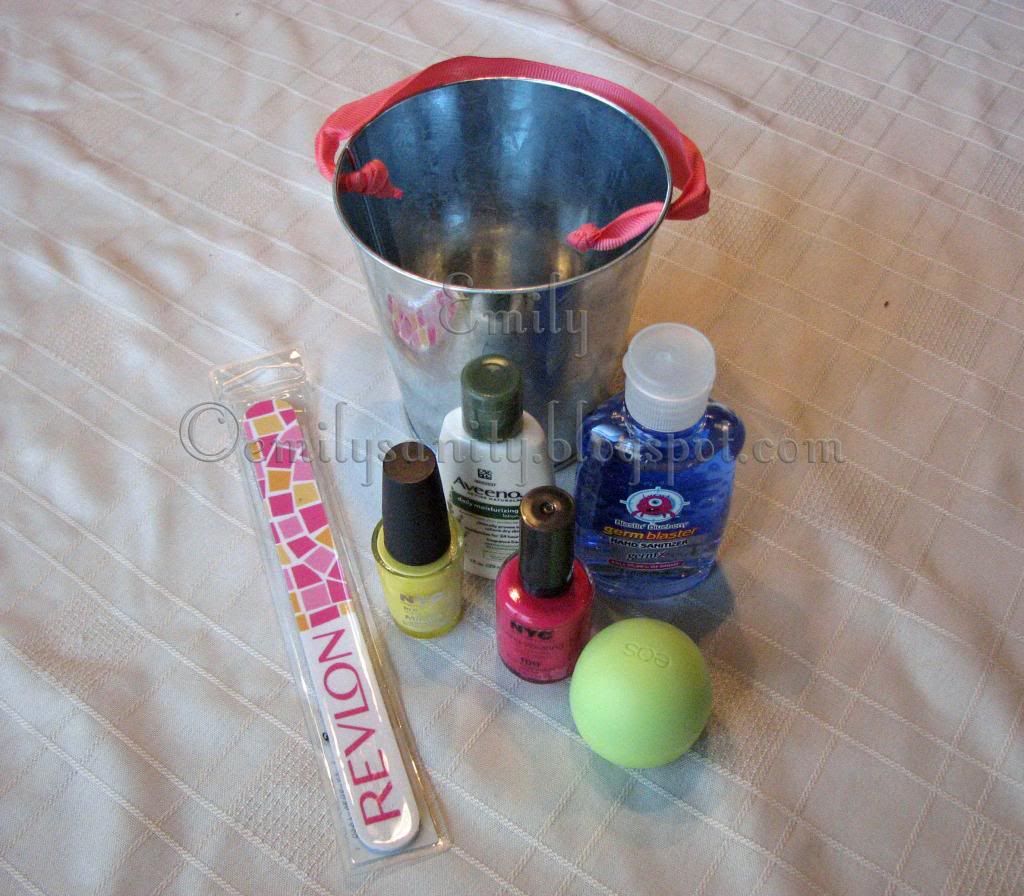 I found the cutest little tins in the dollar section of Target and proceeded to fill them up with goodies. We have hand sanitizer ( they are around kids!), lotion, fingernail polish, nail file, and chap stick. yes that round thing is chap stick which was also found at Target. My sister in law told me about them. She loves them. I have yet to try it but thought it would be a fun gift. Then of course I had to make some cute cards to go with it. I made these two cards using digis from Saturated Canary.
So, there you have it a fun little thank you gift with a great card. Not to shabby and actually not that expensive. Have a great day y'all and if your looking for a fun gift idea a little container full of goodies is always a great idea.