Good Morning y'all. Well my internet is sort of working today which I'm grateful for. So, sorry about yesterday and no scrappin Monday but today we are celebrating Littleman's third birthday! I can't believe this little crazy guy is 3 already!
HAPPY BIRTHDAY LITTLE MAN
And yes that's my phone in his hand. He's a little obsessed with playing Angry Birds right now.
We celebrated Littlemans birthday early by having a few family and friends over this weekend. Since he's such a batman fan we went and did a little set up along with his birthday cupcakes. Which were chocolate mint, lemon raspberry, and vanilla with orange cream sauce. They were yummy!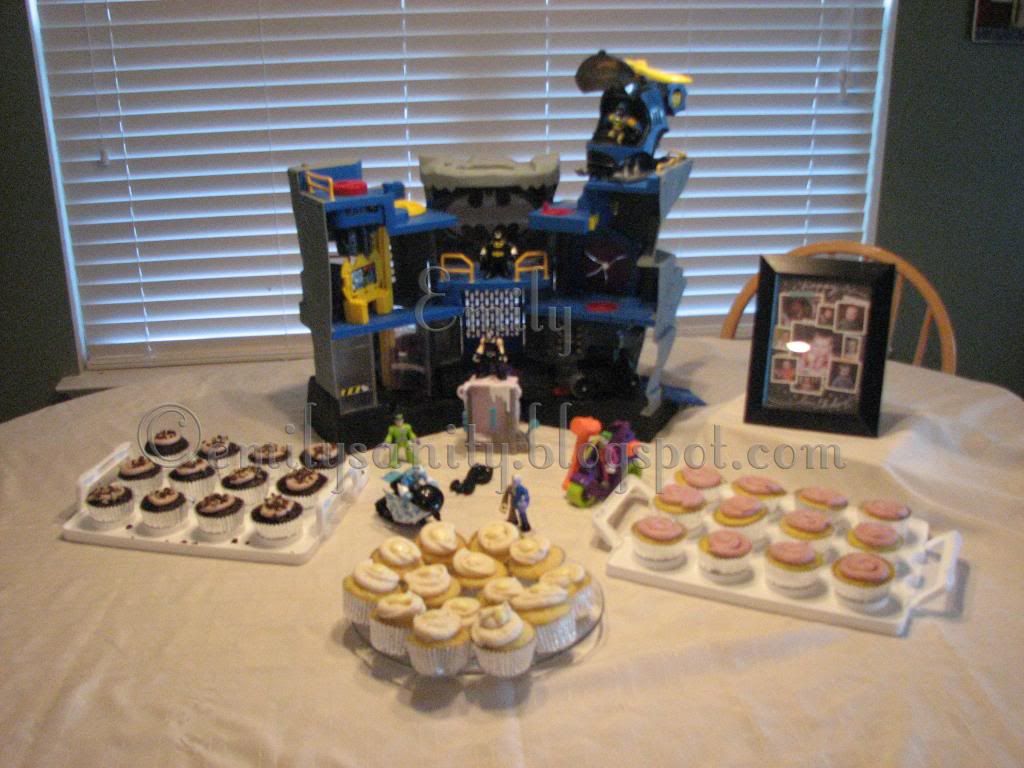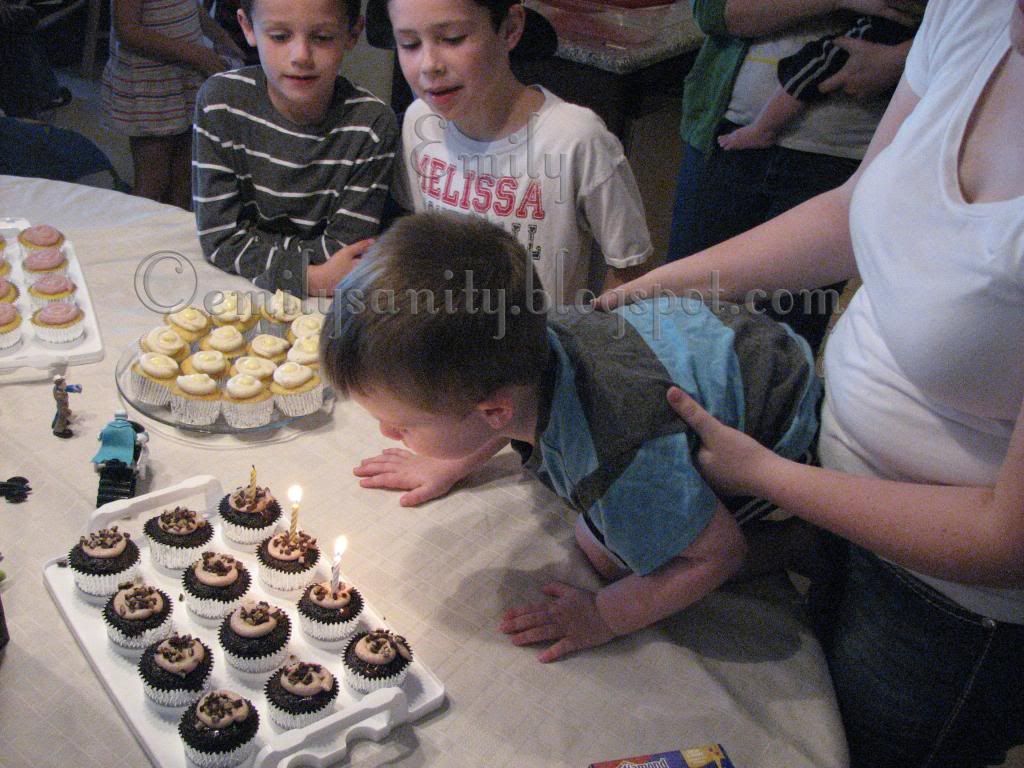 Let's just say don't eat the cupcakes in the front! Littleman tends to spit when he blows out candles. hahaha he had a great time even though he wasn't really sure about the whole opening presents thing.
Happy Birthday once again to our littleman and I hope y'all have a wonderful day. I'm going to go hang out with our big three year old and do whatever he would like to do today. Enjoy your day y'all!