Morning y'all! Can I just say Martha really? Way to go and anger a zillion people lady. Anyway sorry about the lack of post yesterday our 7 month old threw up Tuesday night and let me tell you watching your 7 month old throw up is heartbreaking. He's doing good today though. Pretty much back to his normal self. So, today I thought I would share with y'all my mommy alphabet.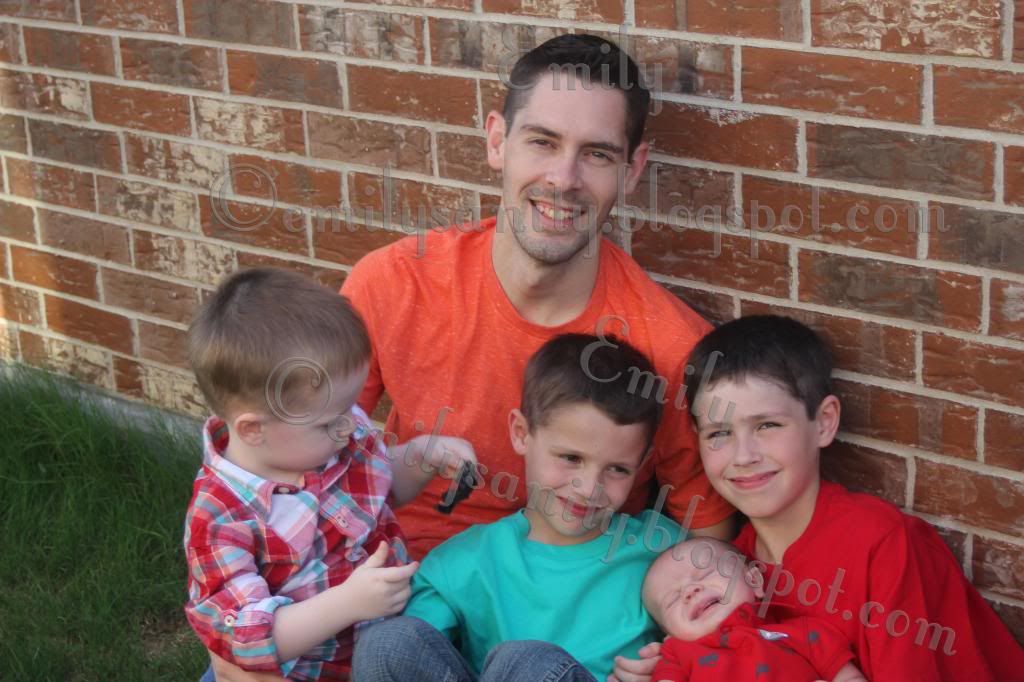 A: A is for Appetite. Let's face it with four boys and their appetites I'm going to need a second pantry closet and a third freezer. I swear they aren't even teenagers yet and I am being eaten out of house and home.
B: Be is for Blessed. I truly do feel so blessed to have these little people in my life for all to soon they will grow up and move away from home. Wait when is that because well some days it's not soon enough. :)
C: C is for Chaos! 4 boys= tons and tons of chaos. I'm pretty sure my kids can't even do their chores with out creating chaos.
E: Energetic I wish I just had half the energy that my shortman does and I pretty sure that I could conquer the world or at least be super mom. Yikes I just don't know how he does it.
F: Focus yeah well mom needs a little bit of focus in her life. I swear some days I feel like i just jump from one thing to another and forget where I even started at.
G: Giggles I seriously can't get enough baby or toddler giggles. Actually it's just great to hear my kids giggle no matter what. It means they are enjoying life.
H: Homework Seriously didn't I already go through school yet I feel like I'm the one with homework every night. Ugh!
Well y'all I hope you enjoyed today's alphabet and will come back again for more mommy alphabet fun. What's your alphabet like? Have a great day y'all.