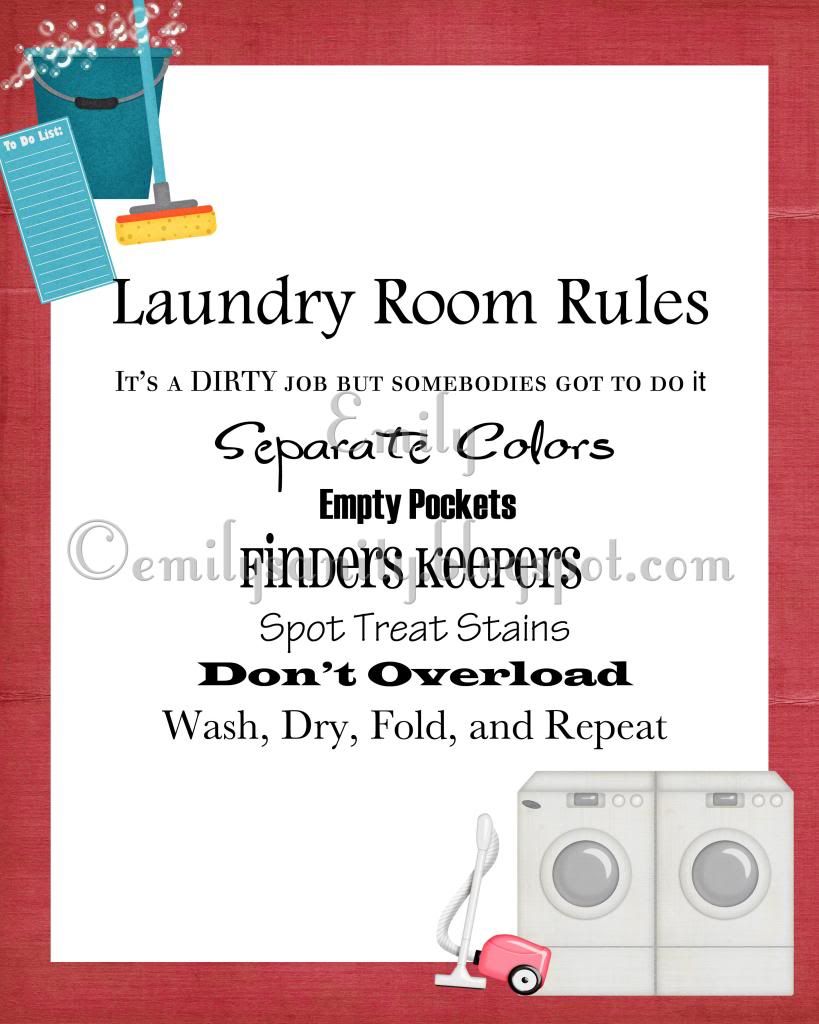 J
ust a fun little printable I made for our boring laundry room
You know you have waited to long to do the laundry when...
1. When there is a very ripe Oder coming from you laundry room.
2. Your children have to go sans clothes to school or wear the same outfit they've had on for the last week.
3. Even the baby doesn't have clean jammies
4. Your wearing your underwear inside out.
5. Your wearing a skirt because you've run out of clean pants.
6. When you pull out your winter clothes in July.
7. That dream you have about being naked in public place is no longer a dream.
8. When you husband starts suggesting you do the laundry and your nine year old son demands you do it.
9. When the neighbors dog won't come anywhere near you.
10. You declare a toga day in your house.
11. Your husband is doing the laundry.
The other day I was wondering about what to blog and doing laundry because let's face it I do that almost everyday. Anyway I thought perhaps I will start a You Know series here on the blog so of course I started with Laundry and had to ask the hubs huge family for their input. So, a huge thanks to my funny father inlaw and hubs siblings as well as their spouses for this post. They were a great help. Have a wonderful day y'all and how do you know it's time to do the laundry?