Morning y'all! How are you doing today? Well I'm doing great well my allergies aren't but I'm feeling good! We had to clean out our garage the other day due to some nasty pest that some how were everywhere. Let's just say it was disgusting and I don't want anyone to gag. I'm so girly some times when it comes to nasty critters. Anyway thankful for an amazing husband who did most of the nasty work. Plus he cleaned up all the dog hair and other junk in our garage. Well y'all I've been busy the last couple of weeks getting my craft on. Yep I've actually had a bit of time to get some crafting done! It feels good when you get to use your mad crafting skills once in awhile. Okay my skills aren't probably mad but I totally love to craft when I get the opportunity. Plus the 4th of July has come and gone for another year which means it was time to change up my mantel decor. Yeah! My summer mantel is probably one of my favorites due to the fun soda bottles I have to use. My dad is so awesome at finding me fun treasures to decorate with. I'm not sure he even knows how I use most of them but he keeps finding really fun bottles for me. Here's what summer looks like around our house.
Here's a closer look at my fun Soda bottles. Some of course aren't vintage they are just ones that I've found around that are cool. However, the Fresca, Pepsi, and Cola bottles are all ones that my dad and brother have found me. Plus don't you just love the little flower pot full of fun straws and summer time things.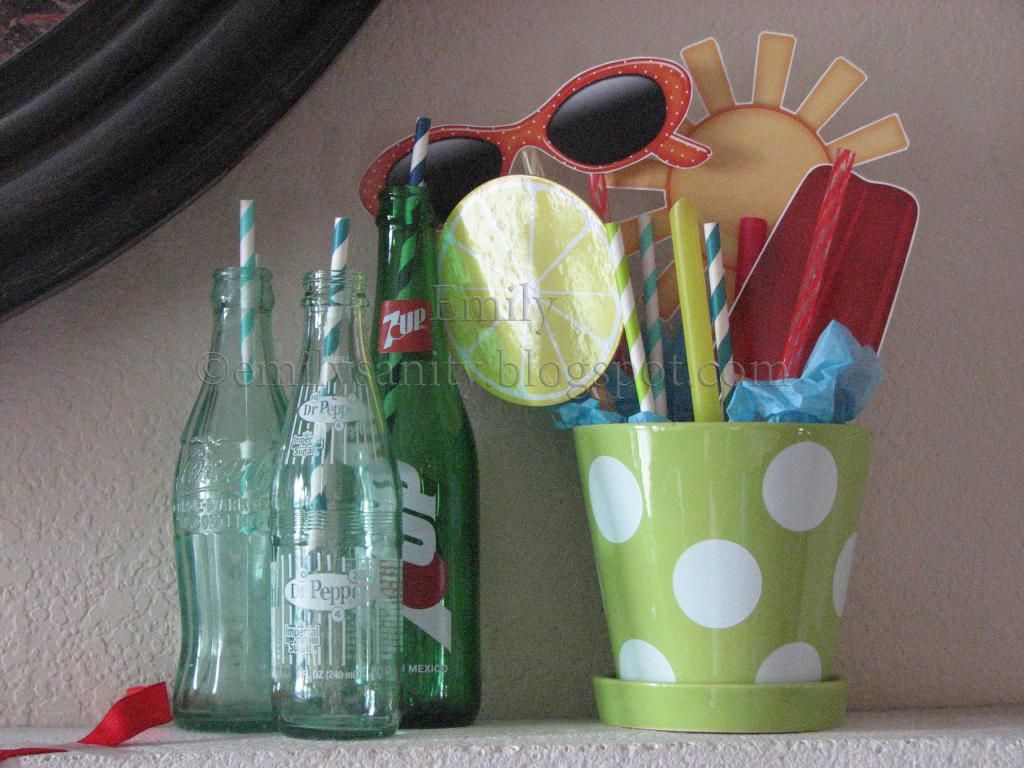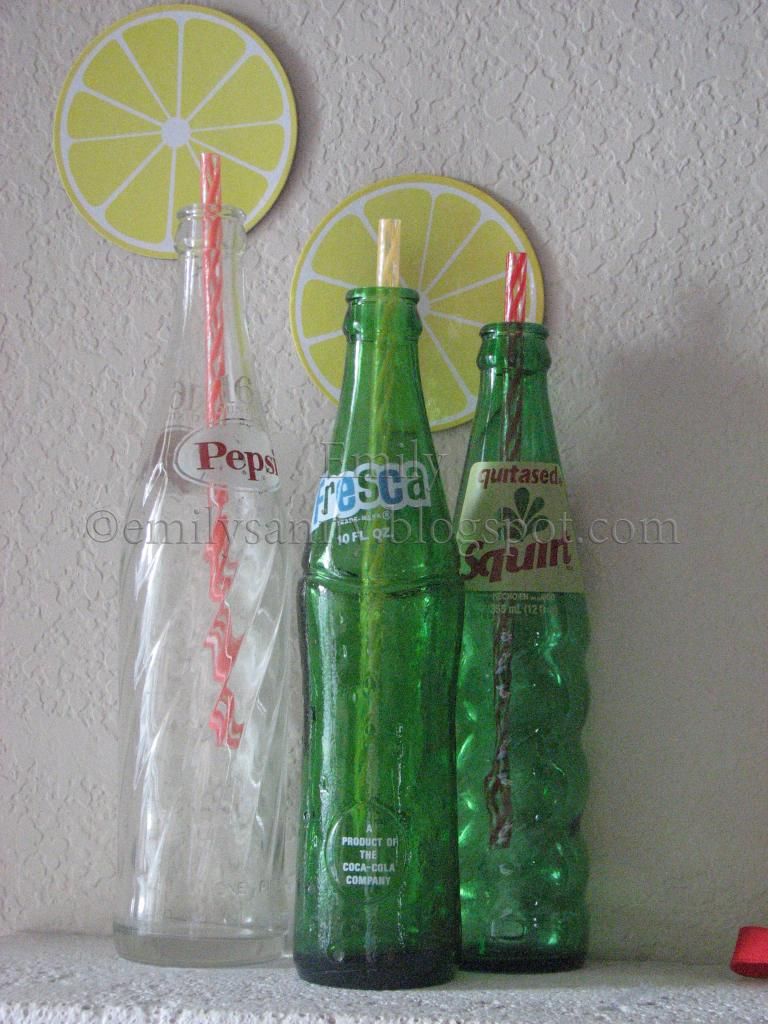 Now to go along with all this soda goodness that is making it feel so summer in my house I also have this fun banner I put together. I have a slight love of Saturated Canary designs. So, of course I had to add some to this summer mantel. To me summer is all about family and friends, camping, travel etc... So, I found some fun summer themed stamps and added them to my banner.
I just colored these Saturated Canary designs with colored pencils but y'all should see some of the cards that people make using copics markers. Oh my word those ladies have mad coloring skills. I hope that you enjoyed this years summer mantel as much as I enjoyed putting it together. Have a wonderful summer day today y'all!